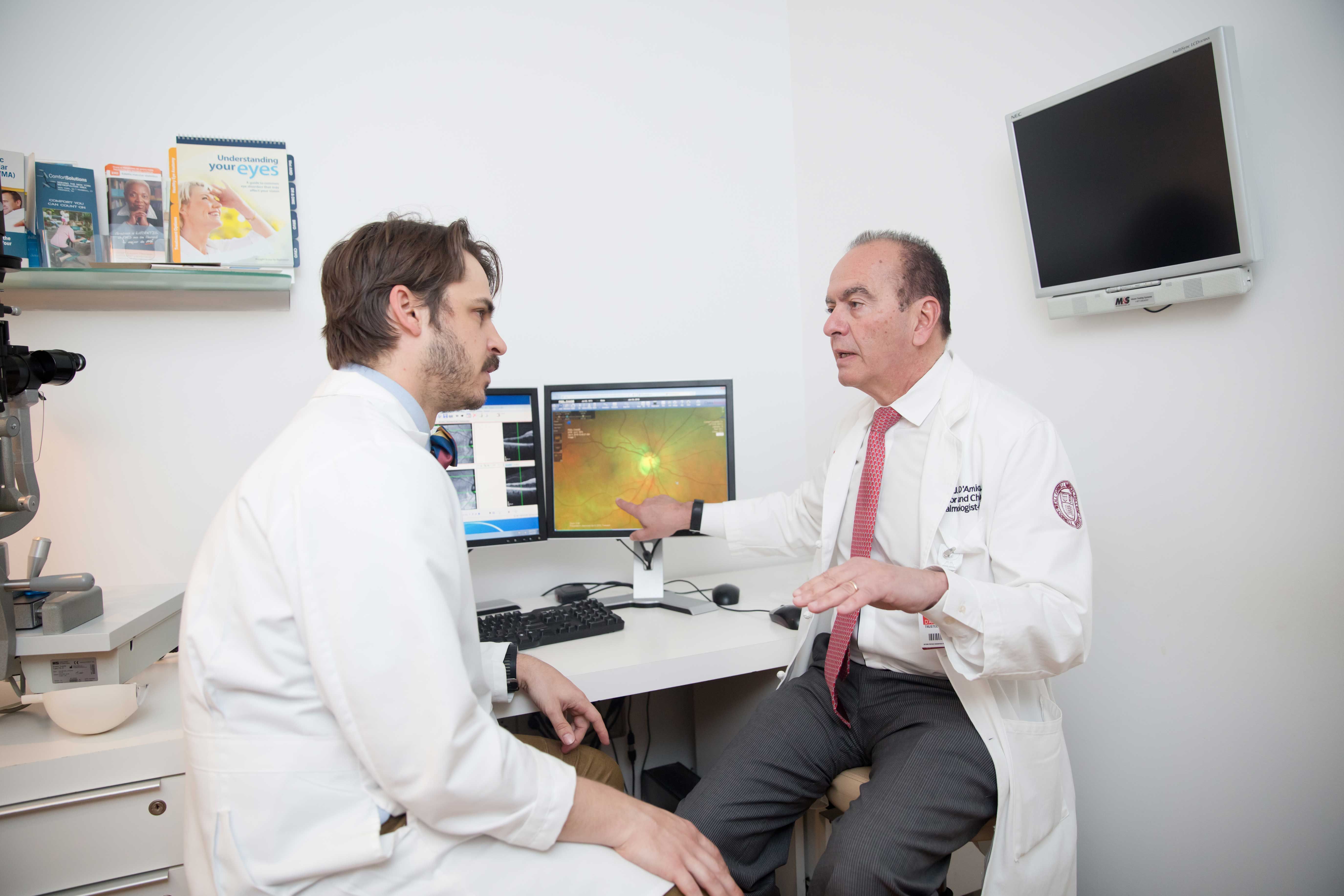 Uveitis and ocular inflammation specialists at Weill Cornell Medicine diagnose and manage patients with a wide range of ocular inflammatory disorders as well as complications from systemic inflammatory and infectious diseases.
Conditions we typically provide treatment for include:
Uveitis.
Scleritis.
Infectious retinitis.
Juvenile idiopathic arthritis uveitis.
Other ocular inflammatory diseases.
For information regarding any of the conditions above, refer to the American Academy of Ophthalmology Eye Health Library.